EQUAL,TRANSPARENT,STANDARD AND SAFE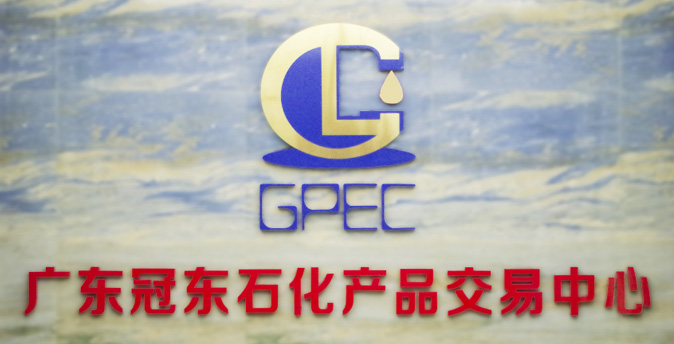 Founded by Guansheng Group, Guandong Petrochemical Exchange Center Co. Ltd (GPEC) is a provincial-level petrochemical exchange approved by the People's Government of Guangdong Province, with registered capital of RMB188 million. Capitalizing on the geographical featuresand industry advantages of Guangdong, GPEC offers a service, policy andcapital platform for petrochemical trade, information, finance and commerce for enterprises engaging in transaction in the exchange. The exchange center is committed to prospering petrochemical trading industry, standardizing petrochemical trading, broadening the field of financial service andpromoting the connection between domestic petrochemical trading market and international market, as well as striving to be a petrochemical trading platform that prevails throughout China and connects to Asia-Pacific Region, with international core competiveness.
Scope of Business:Sales of gasoline, kerosene, diesel, fuel oil, lubricant, petrol coke, methanol, ethylene, MTBE, liquefied petroleum gas, bitumen, plastic, liquefied natural gas, heavy aromatic, BTX aromatics and petrochemicals; E-commerce platform service.
Development Philosophy:Traditional mode and innovative mode develop in parallel and focusing on both scale and value.
Development Goals:To prosper petrochemical trading industry, standardize petrochemical trading, broaden the field of financial service.
Service Tenet:Equal, Transparent, Standard, Safe